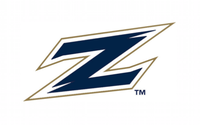 Akron remains No. 1 in the Soccer America Men's Top 25 rankings after beating Georgetown and Seattle on opening weekend. North Carolina moves up three spots to No. 2 with a pair of 3-0 wins. Carolina's ACC rival Clemson jumps to No. 3 while UCLA and Maryland, which tied 1-1, ...
Read the whole story
No. 1 Akron opened the 2016 men's season with a pair of 1-0 wins over ranked Georgetown and Seattle to capture the Akron Classic. In the win over Georgetown, Brad Ruhaak scored the game-winner with 36 seconds remaining. Against Seattle, Tyler Sanda won the game with a goal in the ...
Read the whole story
Sascha Otte recorded a career-high 11 saves as Saint Louis shut out No. 7 Wake Forest, 1-0, in the season opener for both teams in Winston-Salem. Otte, who recorded his 20th career shutout, also assisted on sophomore Anthony Brown's goal in the 14th minute.
Read the whole story
Virginia Tech quickly put in the past its disappointing 2015 season, opening the new campaign by winning Ohio State's Bert and Iris Wolstein Classic. The Hokies edged the ranked Buckeyes, 1-0, on Costa Rican Marcelo Acuna's golden goal and then beat Oakland, 3-0. The Hokies lost their last four games ...
Read the whole story
Grand Canyon christened GCU Stadium with a 4-2 victory over UCF in men's soccer in front of 6,402 fans, the largest crowd to ever watch a college soccer game in the state of Arizona. The new soccer stadium is part of the moves the school made to boost its athletic ...
Read the whole story
No. 6 Clemson, the 2015 NCAA Division I men's runner-up, opened its 2016 campaign with a 2-1 win at South Carolina in their annual Palmetto Cup match that drew 6,892 fans at Stone Stadium, the largest ever crowd in venue history.
Read the whole story
The exodus of college or college-bound players to Europe continues as two U.S. under-20 national team players have signed with clubs in Europe. Forward Emmanuel Sabbi completed a move to Spain's Las Palmas after first indicating he would attend Akron. Goalkeeper Justin Vom Steeg, son of UC Santa Barbara coach ...
Read the whole story