West Virginia University's Ashley Lawrence scored three goals and 16-year-old Deanne Rose had the other two goals as Canada crushed Guyana, a team built around Canadian-based players, 5-0, in their first game of the Concacaf Olympic women's qualifying tournament. In the first game, Trinidad & Tobago overcame a bizarre penalty ...
Read the whole story
MLS's four representatives in the Concacaf Champions League quarterfinals -- the LA Galaxy, Seattle, Real Salt Lake and D.C. United -- face daunting tasks. Just a month into preseason, they will have to take on Mexican opponents in mid-season form. Here's how the MLS teams look less than two weeks ...
Read the whole story
Guatemala warmed up for its make-or-break World Cup 2018 qualifying series against the USA in March with a 3-1 win over Honduras in Walter Enrique Claveri's first game as the Chapines' coach.
Read the whole story
The MLS All-Stars will face Arsenal in the 2016 AT&T MLS All-Star Game on July 29 at San Jose's Avaya Stadium. The game will mark the ninth time in the last 12 years MLS all-star teams have faced EPL teams in the mid-season classic. Last summer's 2-1 win over Tottenham ...
Read the whole story
In need of help in central midfield following the knee injury to Designated Player summer signing Xavier Kouassi, who was expected to take over for unsigned Jermaine Jones, the New England Revolution swung a deal with the Vancouver Whitecaps for 24-year-old Ghanaian Gershon Koffie, a fixture for the 'Caps in ...
Read the whole story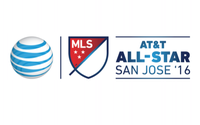 The best promotional video ever gets underway with Toronto FC's Sebastian Giovinco and Herculez Gomez, features Arsenal stars including Alex Oxlade-Chamberlain and Joel Campbell, and finishes off with Arsenal Wenger OKing the Gunners trip to San Jose for the 2016 MLS AT&T All-Star Game at Avaya Stadium.
Read the whole story
David Accam scored two goals to lead the Chicago Fire to a 4-2 win over the Philadelphia Union in the first MLS preseason game for both teams in Clearwater, Florida. A first-minute goal by Lucas Melano was the difference as the Portland Timbers beat Real Salt Lake, 1-0, in a ...
Read the whole story
What They're Saying: Prince Ali
"How are you then going to earn the respect of the entire world and players across the world, as well as FAs, if you couldn't even take care of your own?" -- FIFA presidential candidate Prince Ali of Jordan on rival candidate Sheikh Salman of Bahrain. Bahraini national team players alleged they were tortured by government forces while detained for attending pro-democracy events in 2011. (ESPN FC) ...More
What They're Saying: David Villa
"Right now it's better for me, it is important for me. As captain of the team, the club, [Coach] Patrick [Vieira] and my teammates need me to speak about some things. Right now I can communicate with them." -- NYCFC's Spanish star David Villa, who took classes several times a week last season, gave his first press conference in English on Wednesday. (MLSSoccer.com) ...More
Recent Most Read Stories