After setting career highs for games played and starts in a season since leaving Germany for MLS in 2013, midfielder Jared Jeffrey has agreed to a new contract.
Read the whole story
Joe Gyau became the third American to join German 3. Liga club Sonnenhof Grossaspach when he signed from Borussia Dortmund, where a knee suffered playing for the USA in 2014 derailed a promising career.
Read the whole story
Heather O'Reilly, arguably the most-decorated player in U.S. women's soccer history, will continue her career at Arsenal Ladies for the 2017 Women's Super League spring series. O'Reilly, who retired from the national team last year with 231 caps, is the third U.S. international to move to Europe after Alex Morgan ...
Read the whole story
When Nicolas Lodeiro was negotiating with the Seattle Sounders about moving to MLS during the Copa Centenario, he turned to Uruguayan teammate and close friend Luis Suarez to help him translate. Now, Lodeiro is pumping up Suarez as a future Sounder.
Read the whole story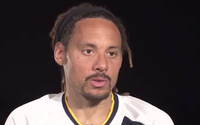 The Galaxy midfield is not an easy group to crack, and by doing so with some success Sebastian Lletget has earned a contract extension. In a revamped Galaxy midfield he will join Jermaine Jones, who has signed a deal by which the team used TAM to lower his salary below ...
Read the whole story
Not bad for a central defender: Colombian international Jeison Murillo opened the scoring for Inter Milan in its 3-2 Coppa Italia win over Bologna with this bicycle kick.
Read the whole story
The Seattle Sounders signed forward Seyi Adekoya and midfielder Henry Wingo as Homegrown Players out of UCLA and University of Washington, respectively. Both were second-team all-Pac 12 picks in 2016. They bring to nine the number of HG signings out of college by MLS teams in the offseason.
Read the whole story
What They're Saying: Ryan Hollingshead
"Originally when I hit the concrete I was like, 'I'm going to be out for years if not forever.' So the Lord is good. We definitely attribute my health to him and are so grateful that it's not worse than it is." -- FC Dallas defender Ryan Hollingshead, who was hit by a passing car while helping a stranded motorist on a freeway in Irving and was thrown 30 feet in the air, fracturing three vertebrae in his neck. Remarkably, he didn't need surgery and only needs to stay in a neck brace for 6-10 weeks. (Fox4 News) ...More
Van Basten proposes 'Fussball-Revolution'
Until now, new FIFA technical director Marco van Basten has kept a rather low profile, but he has come out in favor of experimentation that could revolutionize soccer. An American-style shootout, used by the old NASL and MLS, in its early years, to break ties is one of the tamer measures. ...More
What They're Saying: Tim Howard
"I'm an old man and I've seen a lot of things, and what it seemed like to me was there was a lack of passion and desire by certain players to run through a wall. The national team is my heart and soul. If you take that away from me, you take a piece of my heart." -- Tim Howard, questioning the passion of certain players on the U.S. national team but insisting his comments in USA Today were directed at both dual nationals and players whose roots were in the USA. (ESPN FC) ...More
Meet 16-year-old Brianna Pinto, called into U.S. national team
Recent Most Read Stories