The leading scorer in the Europe's highest scoring league is a player you may not have heard about. So meet Alexander Meier, the 31-year-old Eintracht Frankfurt midfielder who has scored 12 goals in 15 Bundesliga games, including two in final minute on Wednesday to earn Frankfurt a 4-4 tie with ...
Read the whole story
San Pedro Sula is no easy place to play as the USA (2-1 loser in the 2013 Hexagonal opener) and Canada (8-1 loser four months earlier) found out in World Cup qualifying, so the U.S. under-20 national team's 2-1 win over its Honduran counterpart at the Estadio Morazan should not ...
Read the whole story
After a tie and loss in its first two games at the Torneio Internacional da Brasilia, the USA took it out on Argentina as Christen Press scored four goals and Carli Lloyd scored the other three in a 7-0 victory. The win coupled with host Brazil's 4-1 victory over China ...
Read the whole story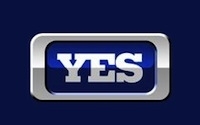 As expected, New York City FC has entered into a multi-year agreement with YES Network, while Orlando City has reached a deal with FOX 35 to be its exclusive English-language partner on local broadcasts. Both clubs will make their MLS debuts in 2015.
Read the whole story
The Portland Timbers, who dipped into the college ranks to get head coach Caleb Porter, have made another big grab with the hiring of longtime Wake Forest head coach Jay Vidovich as the head coach of their new Timbers 2 for the 2015 USL PRO season. Both Porter and Vidovich ...
Read the whole story
Stage 2 of the 2014 MLS Re-Entry Draft offered up fair doses of everything, as did the eight selections. Veterans Bakary Soumare, Marvell Wynne, Atiba Harris and Nathan Sturgis, and were chosen on Thursday from a pool of 53 players.
Read the whole story
Sporting Kansas City has signed 25-year-old Hungarian international forward Krisztian Nemeth from Dutch cub Roda JC  and 31-year-old Chilean keeper Luis Marin, who most recently played on loan to Universidad de Chile.
Read the whole story